Conscious breathing hike to Bettmersee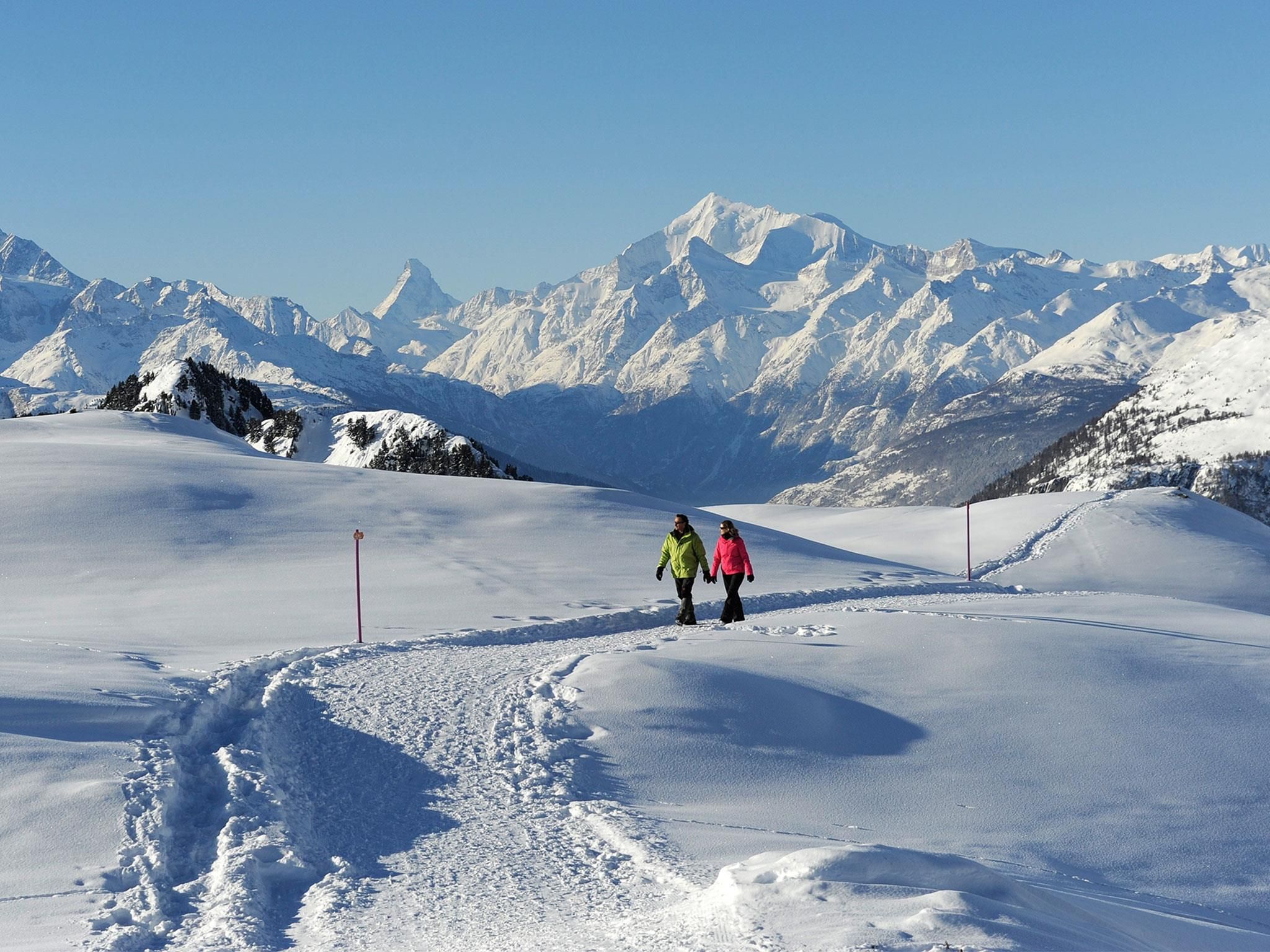 Combine the beneficial effects of movement and breathing freely and deeply. That's the idea behind a conscious breathing hike. Because movement and breathing stimulate one another. That's why you stop along the way during the hike to catch your breath. And to drink in the silence of the mountain environment. To breathe deeply and consciously. To listen to your inner self. And to feel free and relaxed. The conscious breathing hike is guided by a qualified breathing therapist, who will lead you to Bettmersee. Seize the opportunity provided by this sensory experience to discover this wonderful combination of exercise and conscious breathing in the magnificent natural setting of the Aletsch Arena!
Conscious breathing hike – walking with built-in pauses for breathing
Date: Sunday, 27 December 2020
Duration: 3 hours
Meeting place: 9:00 h at Centre St. Michael, Bettmeralp
Cost: Adults CHF 30 | Children (6-16 years) CHF 20
Number of participants: min. 4 people | max. 20 people
Registration: by 17:00 h the day before | Monique Martig | info@atemundmassage.ch | +41 78 821 81 22
Program
9:00 h Meet at Centre St. Michael, Bettmeralp
Walking to Bettmersee with built-in pauses for breathing.
12:00 h End of the course at Bettmersee energy spot. Self-catering (backpack picnic).